Biography Welcome To

Seema Sood Art!
"When a caterpillar thought its life was over, it turned into a butterfly"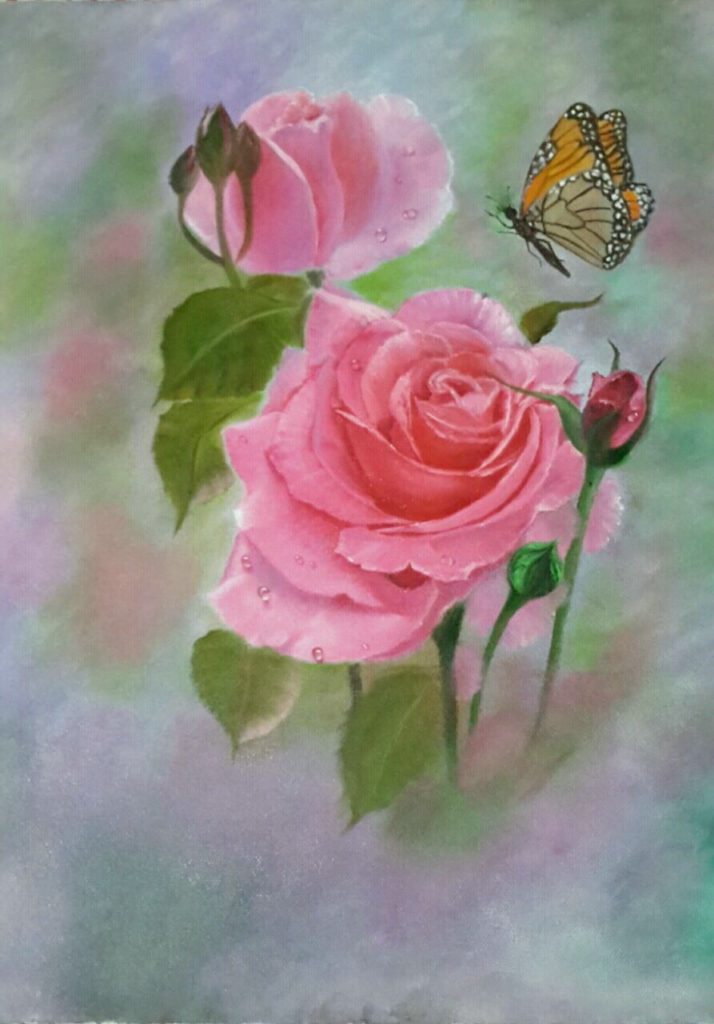 To say it has been extremely challenging for Seema for last 25 years since she left BITS Pilani will be an understatement. It has been an ultimate test of will power, perseverance, endurance and survival! A prayer and a hope that she can live an ordinary life and do everyday chores herself preserving her dignity and self-esteem!
That potential has beautifully shown in Seema in the form of her paintings that speak a thousand words. A Gold Medalist, double engineering degrees holder and an artist par excellence. That's Seema for you!
We are friends of Seema and we invite you to encourage her to continue to paint as she continues with this most arduous journey of her life.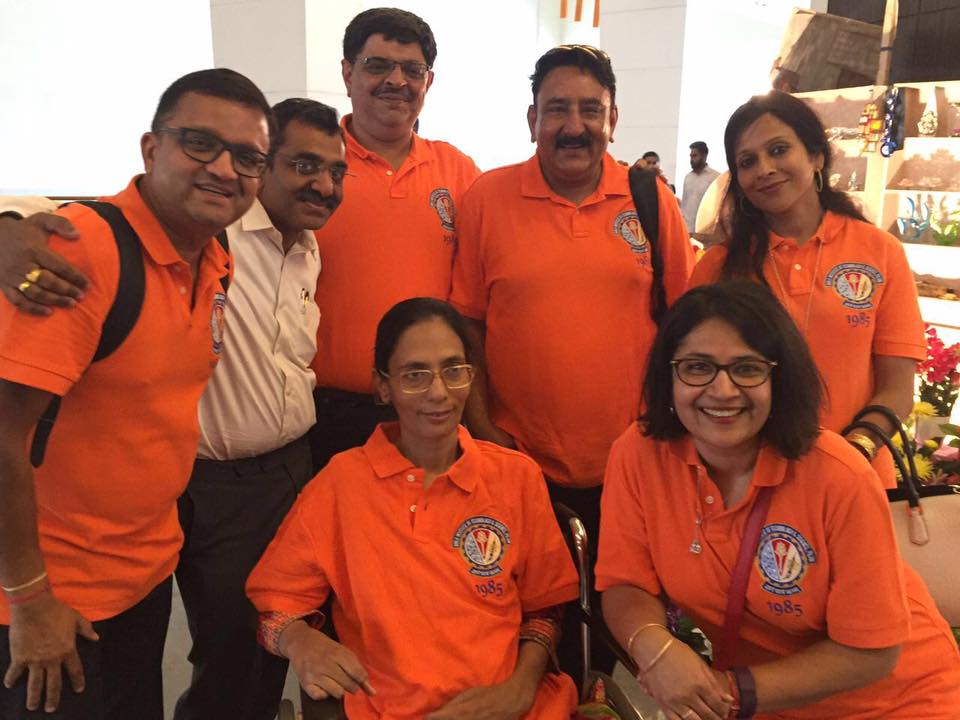 Seema's story in her own words…
In August 2014 two miracles happened which changed my life altogether.
First, I received a call from Fortis Hospital, Mohali and they offered to restart my treatment.
Second, I got connected with my batch mates from BITS, Pilani. It all happened like a miracle and one thing led to another. I got my Internet connection and connected to a few batch mates through Facebook. Fortunately, that was the year our '85 batch was celebrating Silver Jubilee and organizing a Silver Jubilee Meet* at BITS, Pilani Campus. One of those days, I received a message from my batch mate Smita inviting me to join the SJM* and come to Pilani. I could not stop myself from narrating my whole story to her. This was when my batch mates came to know about my condition. They immediately sprang into action. One of my batch mates Sanjay Gupta drove to Palampur from Jammu to see me and promised me all kinds of assistance.
Thus, began a new chapter in my life, right treatment coupled with support of batch mates did wonders. My fighting spirit bounced back. Continuous motivation from my doctor Anil Abrol and batch mates led to a positive change in my attitude. I wanted to do something creative. So I bought colors for Rs 10/- and small drawing copy and started painting. My first painting, The Red Rose was appreciated by all. Everyone inspired me to continue so I painted some more. My batch mates specially Mridula gave idea of exhibitions and auctions. This ignited my enthusiasm and I have now made more than 50 paintings despite the pain. When I paint, I forget my pain and it's just me and my canvas! I look forward eagerly to pick my brush and put it to canvas to make something that will bring joy to me and to many others!
Thus, motivation from my doctor and friends is the fuel that keeps me going today!
Seema has been bed ridden for 25 years after an attack of rheumatoid arthritis. She was unable to get on with life yet she persevered finding inspiration in her art. The disease had consumed what would have been an illustrious career for a Gold medalist from BITS, Pilani. But her motto is
Don't give up on life. That's what I say
Seema Sood is 49-year-old and started walking with a stick when she was merely 28. She has been bedridden since 1994, has two degrees from BITS Pilani – MSc in Engineering Technology and a Masters in Engineering. She scored 90 per cent and 98 per cent respectively.
"I have always been a gold medalist," she says, in a matter of fact tone. It was in 1991 that Sood started feeling the pain. It started first in the toes.
The trouble began in 1988. The doctors thought it was arthritis. But actually, it was rheumatoid arthritis, an auto-immune disorder that results in swollen and painful joints, affecting them seriously. It may also result in low red blood cell count, inflammation around the lungs and the heart.
When in 2005, her condition deteriorated and she landed at Fortis, she was advised joint and hip replacement surgeries (her actual condition was not yet diagnosed) at a cost of Rs 10 lakh. Sood, whose father had died in 2000, and the mother, who is now 81, went quiet.
"I could not commit suicide. It was tough to hold a piece of glass in my hands. Else I would not have petitioned the President of India for euthanasia in 2007. We wouldn't be talking either," she smiles. Almost.
Everything was so dark for me earlier, but I am excited about my mobility now and I am confident I will improve.
"I did not know what to say on hearing the cost of the surgery. I think that was the moment I knew that dying made sense… much more sense." The mother-daughter duo returned to Palampur.
After Himachal Pradesh CM heard of Sood's petition to the President in 2007, he promised that the state government would take care of the medical expenses for the surgical procedure. The surgery was conducted in 2008. Sood went back to her native place. And she also slowly went back to pain and discomfort. "I was back to square one. Disillusioned, I stopped coming to Mohali for follow-ups."
One day in 2014, she received a call from Fortis, asking about her condition. When she returned, the hospital promised to treat her free of cost. This time, her exact condition was diagnosed.
She is a bit tired now. "Tired also of telling my story. We ask the relatives to leave us alone. They leave, trying their best not to show their displeasure."