Biography Welcome To

Seema Sood Art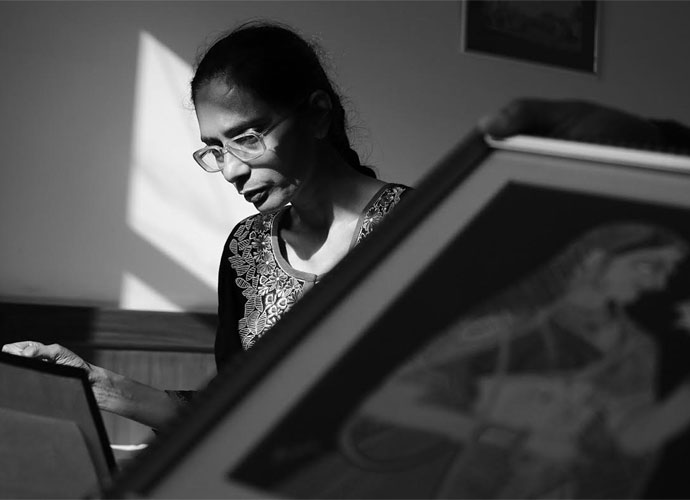 Biography of Seema Sood

``Don't give up on life. That's what I say", this is the motto of Seema, as she musters all the courage and determination to bounce back.
Seema Sood, graduated from BITS Pilani (Birla Institute of Technology and Science, Rajasthan) with dual degrees - M.Sc in Engineering Technology with 90% and Masters in Engineering with 98%

She is 49 years old and has been bed-ridden since 1994 due to the condition of acute Rheumatoid Arthritis. The disease had consumed what would have been an illustrious career for a Gold medalist from BITS, Pilani.
Learn more
Testimonials Our

visitors

Says
I am awed by how you pour so much joy into these canvases, Seema. Hope to see you continue creating these lovely works of art and spreading joy and inspiration.
Seema, your grit and perseverance is truly inspirational. Your paintings, phenomenal in their own right, are only but rendering colors to your exemplary inner strength. The attention to detail in the village setting paintings is top notch.
Embracing Beauty!
Dear Seema, it is almost unimaginable how you are embracing so much beauty in the face of such pain. May you continue to find the courage, to create and give joy through your art; your paintings are vibrant with color, yet bear a reminder of the challenges you have had to overcome to paint each one! You are truly an inspiration.
Incredibly beautiful
Incredibly beautiful and inspirational, Seema! You are truly an inspiration - dealing with the challenges life has thrown at you with grit and hope. All the very very best. May you continue on this expressive journey that further enriches you and all of us. Take care.
Beauty on Canvas
Absolutely inspirational…To live with RA and deliver such beauty on canvas and paper. Take a bow, Seema…
Truly humbled
Amazing! Superb! Outstanding! Wonderful!.... These are just a few of the truly appreciatory words that people (me included) use, to describe Seema's paintings…and then, when we realise what her condition is, and the challenges she has to overcome, we have to simply be marvelled by the realisation of how she can create such beauty despite all the terrible odds that life has dealt to her. I am truly humbled by this… and I bow down to Seema Sood.
The colourful joy of living
Seema's paintings capture the colourful joy of living. The intricate details in her paintings are testimony to how much she takes in from life.
Brightened my day
Lovely Painting Seema! Brightened my day!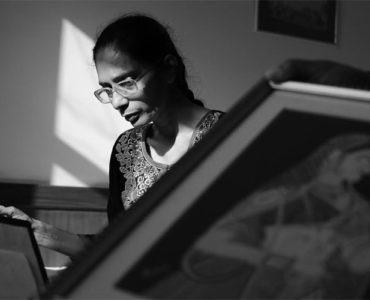 Ten years back Seema Sood decided death is an easier option than living and had even petitioned the President [...]
View more